News & Tips
NEWS!!
Congratulations to Jenna and Delta, they have passed all the tests necessary to become a service dog team!!! Delta will attend college with Jenna in January. Delta will open doors, press elevator buttons, turn lights on and off, and much more. Without Delta Jenna would have a difficult time attending college. Please consider making a donation to sponsor this team. Visit our websitewww.freedompaws.org to make a donation through paypal, or email us at tjurrens@freedompaws.org. Your donation will allow Freedom Paws to continue their mission.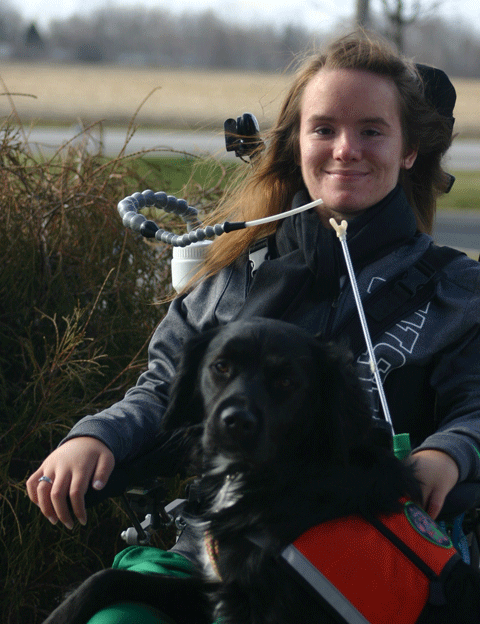 TERA'S TIPS
Is your dog pulling on leash while out on a walk?
I recommend using a gentle leader head collar. The gentle leader applies pressure on the muzzle when the dog pulls. The dog learns that the pressure goes away if they don't pull on the leash. This type of training is called negative reinforcement. If you try the gentle leader and your dog can't handle the pressure on its muzzle I suggest using the sensation harness it works the same way, but it applies pressure to the dog's armpits rather than the muzzle. When purchasing either item ask the salesperson how to fit them correctly on your dog.